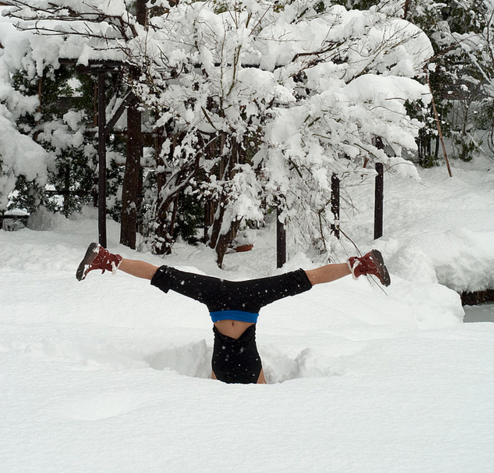 program update: DEEP CHILL
after monday night's barn burner, we decided we've been keeping ya hot for long enough.
an april 1, 2015, we're proud to introduce the coolest thing in yoga: DEEP CHILL.
With the practice room set at constant -18 degrees, you'll get the cryogenic benefits of extreme deep cold while you attempt to practice a slow asana.
as in one asana. for 90 minutes, we'll simply work through side plank on the right. beginning April 1, 2016, we'll switch to the left side. you know, for balance.
we've got polar-style ceiling fans set up to mimic wind chill factors dipping erratically to the low -20s (depending on the electricity flow and number of bodies in the room), the DEEP CHILL slows free radicals, prevents the cell damage of aging, and allows your muscles to set in place while you work to a stiffer pose.
and for all you fans of our JAM classes on Fridays, no fear. we'll bring the chill to the end of the week with our 90-minute FROZEN JAM. right side plank to the sweet sounds of "Let it Go" on repeat.
happy april fool's, y'all….now, get in here and sweat with us!