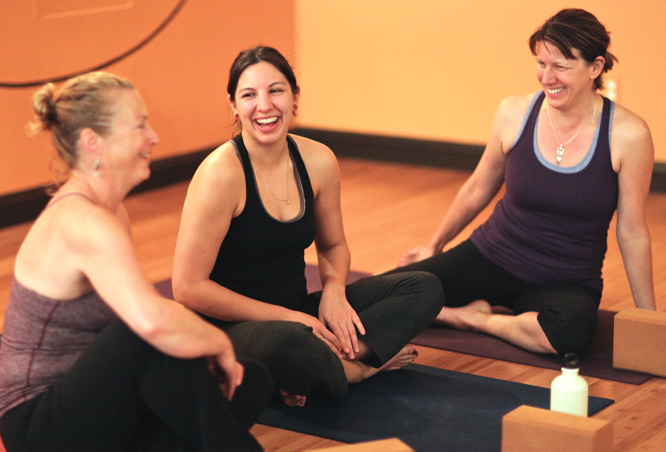 chit chat on the mat…
one of the best parts of yoga classes is the chit chat we have before and after class…we laugh at each other's jokes, talk about music, share stories, complain about the teacher's frequent use of utkatasana (though sometimes we don't even know each others' names!)
the yoga studio is a great place for it…and while Zoom has a a lot of benefits, chit chat is tough.
so, we thought we'd set up a little chit-chat forum…where we can check in and talk amongst ourselves while we're staying@om.
we'd love to hear from you! leave as many comments as you like below and feel free to respond to your friends!