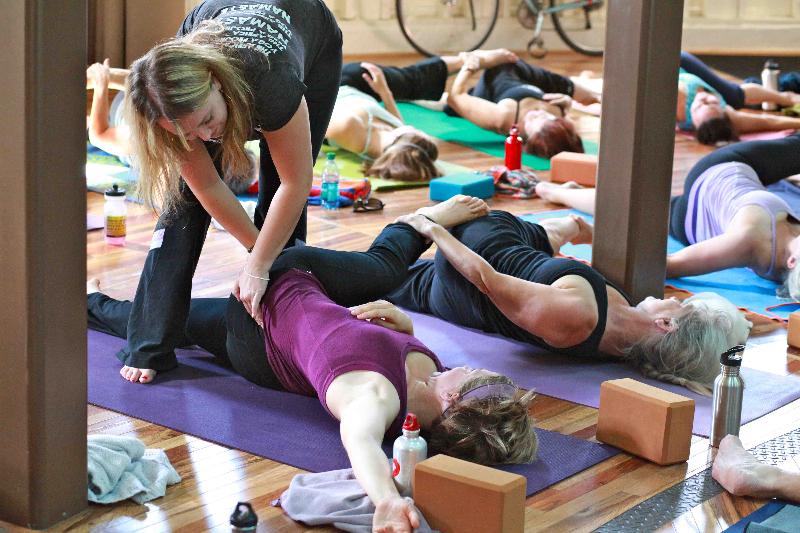 HANDS-ON LEARNING | 12.5
ever get a really great assist that helped you get deeper, feel lighter or better understand a pose?
come spend saturday afternoon learning the other side of these teaching tools…you'll learn how poses align, where the action of each pose is and how assists, props and modifications work.
it's a great first step to teacher training…or for enhancing your own training on the mat. plus, in 2016, we'll be starting a three dog assisting team…a great way to give back to your practice by helping others with theirs.
the workshop will include yoga practice, alignment workshopping and lots of assisting practice…the best part: you'll get lots and lots of assists to make your asana a happy one!
join us!
saturday | december 5 | 12 noon to 4:00 p.m.