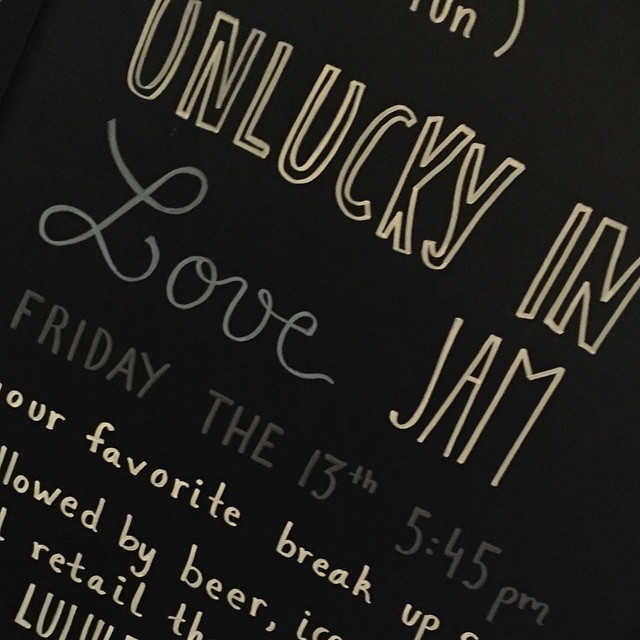 lucky us…
february's friday the 13th UNLUCKY IN LOVE JAM was a super hit…so overflowing with your favorite "breakup song" requests, we almost have enough material for a whole 'nother round.
which is great.
because NEXT friday is ALSO friday the 13th. so we're gonna do it all over again…with all new songs. and wine. and chocolate.
so, mark your calendars…and send your requests to itsnotmeitsyou[at]threedogyoga.com. song categories may include, but are not limited to:
– please call me.
– please stop calling.
– i want you back.
– don't ever come back.
– i miss you so much.
– i'm so glad you're gone.
– please, please, please give me another chance.
– please, please, please just bring back the cointreau.
we'll take all your requests and pack them into an hour of good sweaty, giggly fun…then we'll toast our sorrows with Enkidu wines and chocolate treats!
and in case you missed last month's epic ride through the pit of despair, here's the set list…