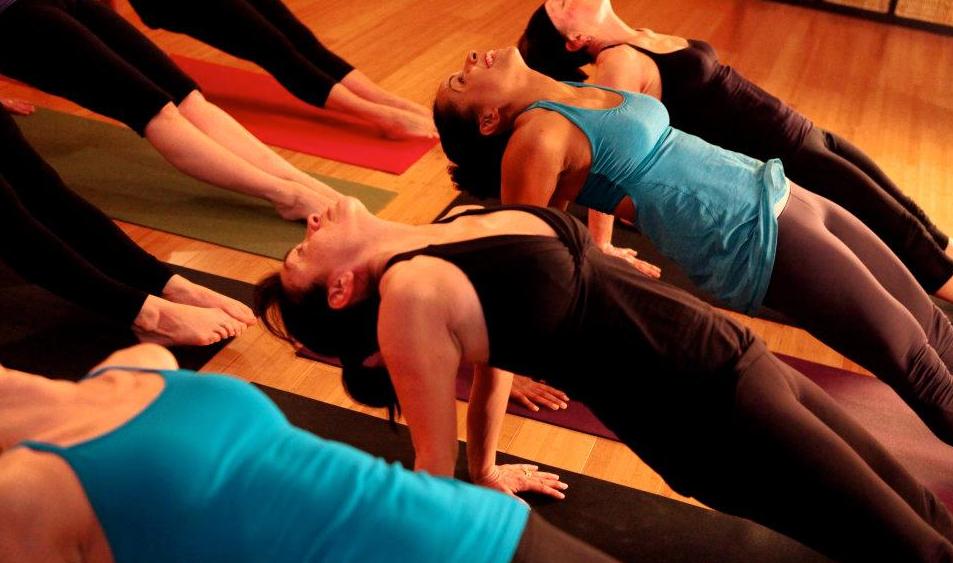 what the detox?
DETOX seems to be the word of the week around here. it's a popular word these days. but what does it even mean??
well, to be honest, you're probably not "toxified" right now. unless you ate the tinsel (or possibly one of those fruitcakes with the green maraschino cherries). you're probably just feeling like you've had a bit too much sugar, or rich food, or alcohol, or stress…or some combination of the above, paired with too little sleep, sunshine and hydration.
sound about right?
the good news: your body's a pretty awesome thing, and it will "detox" itself everyday…no matter how bad you've been to it.
that being said, if you feed yourself good things, drink good water, get good exercise and stay good mentally, your body works even better at it.
the better news: yoga can help.
the vinyasa style of yoga we practice gets your circulatory system going (read: increased blood flow feels real good).
the twists, folds and hip openers we practice help open up your body in ways that allow your digestive, lymphatic and immune systems to work more efficiently (read: so long, sluggish!).
the relaxation and stress relief we get from the practice can translate into better sleep, better moods, and better energy-levels. (read: better is better)…that counts for a lot this time of year.
sounds good? we've got a couple opportunities coming at you over the next few weeks to get your "detox" on (read: feel like yourself again) with us.
NYDetox. new year's day at 4:30 p.m.75-minutes of strong, quiet flow…followed by deep stretching, cleansing twists and relaxation to wring out the old as we ring in the new. all class passes will be honored. sign up here.
20 DAY DETOX. three weeks of yoga, meditation and intention-setting, backed up by a clean eating plan, to get you on the right track for 2016! meets on sundays at 10:15 a.m. for special DETOX practices (read: short, high intensity flow focused on twists, core strengthening and getting your ya-ya's out). $78. sign up here.
150-minute reBOOT. challenge yourself with this one. 2.5 hours of practice guaranteed to make you sweat! believe us, after this one, the slate will be clean. cleaner than clean. spotless. you'll feel great and want to do it all again. the 150 is totally do-able, especially if you stay in a strong weekly practice schedule with at least three classes a week. like training for a 10k or triathlon, training to endure a long-format practice is a prize all in itself. sign up and get training today.