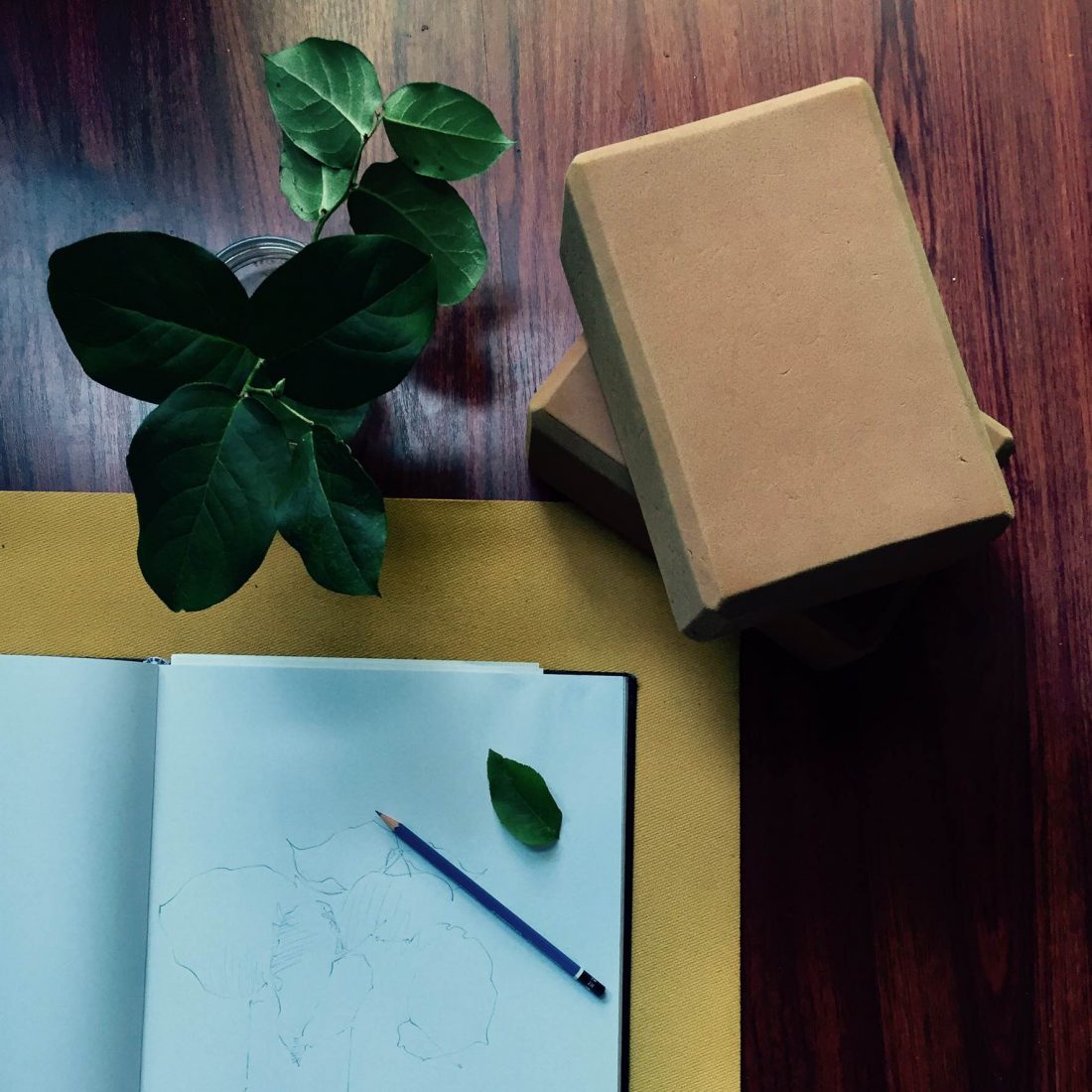 altered states
time to make shift happen.
join Sarah to do it. this sunday at 4:30. at ALTERED STATES, our YOGA+ workshop of the month.
the idea is simple. yoga often brings us to a state of heightened awareness, openness and creativity…the same kind of state many artists experience while deep in their work.
Sarah has a workshop planned to get you some of that ALTERED STATES and use what happens in body during yoga and in the way you see the world through drawing.
This workshop is for all experience levels of yoga and drawing. It is a meditative practice that will aim to teach you how to really see an object and record your process of seeing through a series of exercises designed to teach you to link your eye and your hand.
Sarah Ammons is a visual artist, art educator and student of psychology and philosophy. Her work consists of detailed and meditative drawing and painting, as well as unrelenting self reflection, questioning inner truths, love and reality.
Sarah pursued a BFA at King's College University in Halifax, Nova Scotia and Queen's University in Kingston, Ontario, Canada. In 2014, she graduated with an MFA in painting from the San Francisco Art Institute. She received a Murphy and Cadogan Contemporary art award during her MFA program and also the Graduate Fellowship Award from the Headlands Center for the Arts following the completion of her graduate degree. Sarah actively shows her work and has participated in residencies in both the United States and Canada.
Currently, in her Santa Rosa studio at 33 Arts, Sarah continues to explore psychoanalytic themes of love/loss and the struggle of relationships. She also teaches yoga here at three dog and meditative, observational drawing at the San Francisco Art Institute.