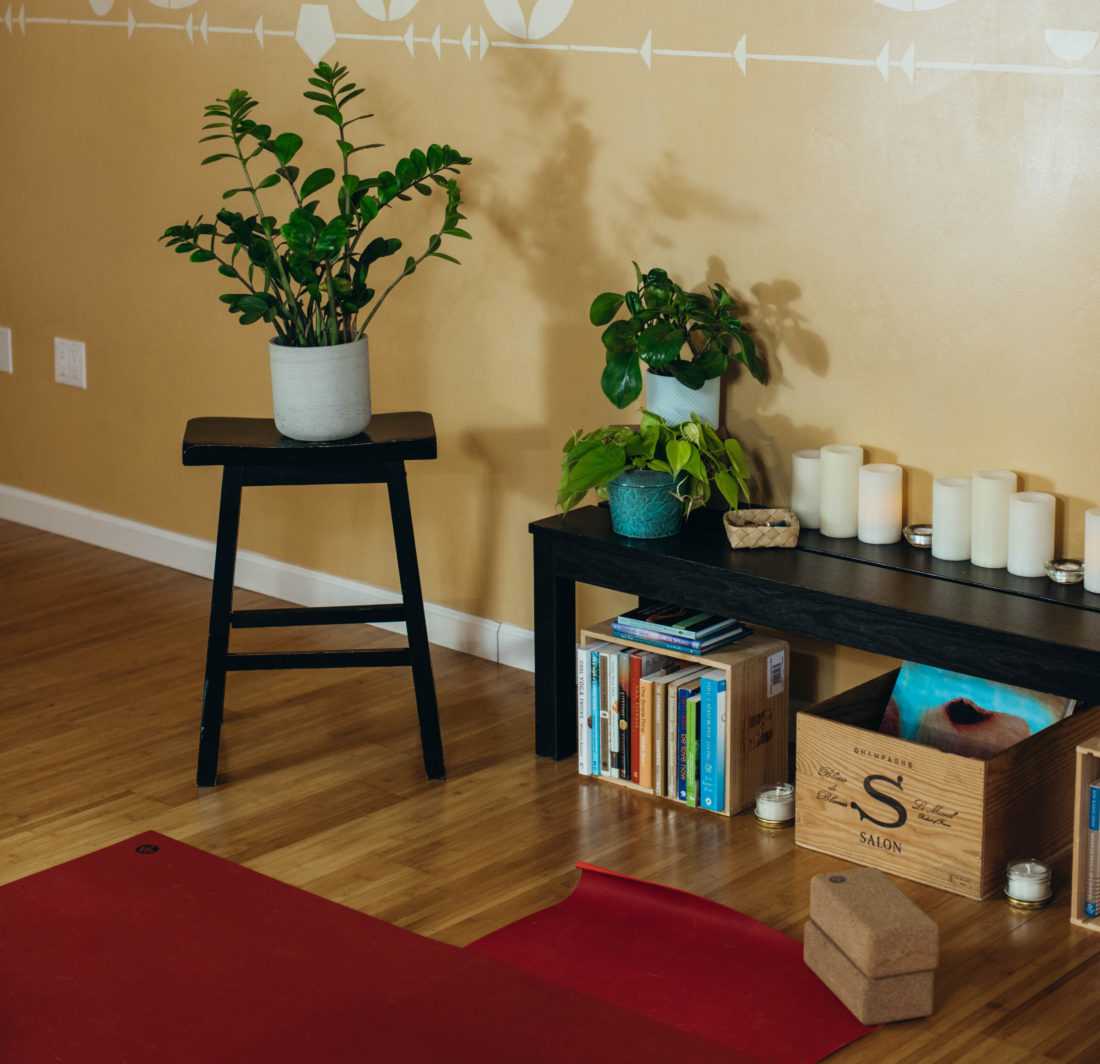 first-time zoomer?
hi! we're glad you're here…it's the first step in getting back on the mat and taking back your practice to bring yourself some balance in these uncertain times.
we're all facing some pretty big challenges these days. yoga can help.
when the challenges of the day leave you feeling stuck: yoga helps by mobilizing your entire body and working out the tight spots.
when the challenges leave you feeling unsettled: yoga helps you focus on your breath and what good you can do for yourself in the present moment.
the way we can safely practice yoga has shifted online for the moment, which in itself can seem overwhelming…it doesn't have to be.
we're here to explain how it all works.
the technology – how to get into class.
we use ZOOM meeting for all classes. you can download it to your phone, tablet or computer here.
you can purchase a Drop In Pass or join our Livestream Membership. you can also use classes from an in-studio pass by contacting us directly.
when you purchase a pass, your receipt will have a link to our class schedule and a password. you'll use this when you're ready to log into class.
once you get to our schedule page, you simply click the link of the class you want to take…this will open Zoom on your device and you'll enter the waiting room for the session.
the teacher will let you into the Zoom meeting at class time.
getting prepared – in your space and in your mind.
find a space in your house or yard for your yoga mat (need a new one? we can help.) anywhere that's comfortable to you is good.
set your laptop or phone up where you can see it easily during practice. any angle that works for you is good. you don't even have to be on the screen. what's important is that you can see what's going on.
we set zoom to mute all attendees, so you won't have to worry about background noise at your place. you can unmute yourself or use the chat feature to text to our teachers anytime.
you can set your zoom screen to Speaker View (that will show the teacher in a large window) or to Gallery View (that will show small windows with all participants). we recommend starting with Speaker View to get a good visual of the practice and eventually incorporating Gallery View to experience a more class-like environment.
frequently asked questions
do i need to turn my camera on? we encourage everyone to have their camera on, so that our teachers can see students and know how class is working for you. even if we can just see your feet, or your arms as you reach overhead, we can get an overall sense of how you're doing! our teachers watch the screen in Gallery View to see as many students as possible, just like a regular class. so you'll be in a small window, not on full-screen display.
will everyone see my video? just like in a regular yoga class, everyone is pretty much occupied with their own practice, so while other students might glimpse you on the screen and vice versa (which is a cool way to feel like we're practicing together), we won't be watching each other.
how private is the class? we use a waiting room to ensure that we know every student coming into the room. we ask that everyone use some form of their full name as their zoom screen name, so our teachers can identify each participant. we will not record or screenshot your video at anytime. (we do record the teacher's audio in some classes for our STAY@OM podcast.)
do i need any special equipment? just a phone/tablet/laptop and your yoga mat. if you'd like to get blocks, blankets, straps or other props from the studio, we are loaning ours out, or we can order new ones just for you!
still got questions? send 'em our way...we're glad to walk you through the setup process to get you back on the mat — and back to your peaceful calm self!
love,
team three dog