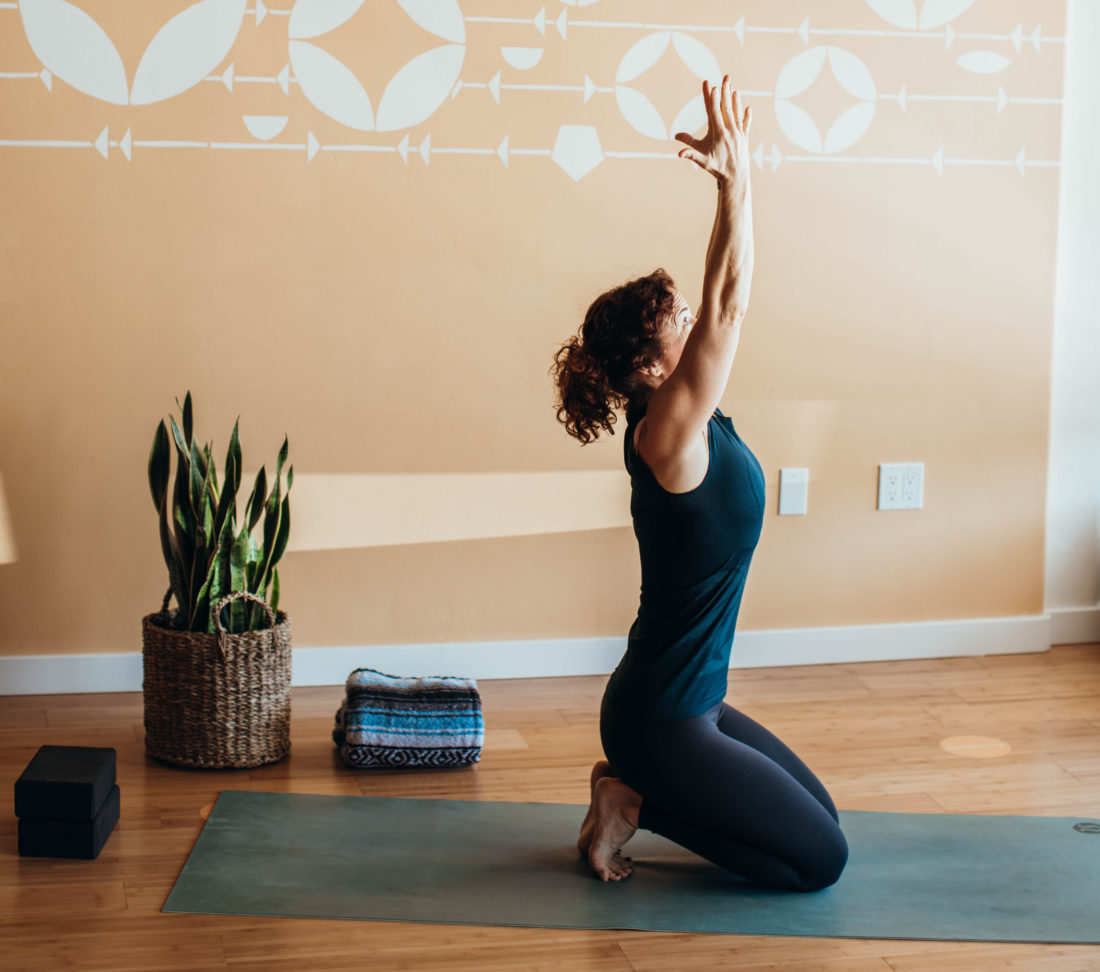 MIND YOUR ASANA
this month, we're focusing in on mindfulness…as a practice within the practice.
when we're practicing yoga, we can go through the motions…or let the motions take us into a flow state of awareness, ease, and precision…it's all about how we practice.
to get you from mind full to mindful, we focus in on five key elements:
1. breathing. the most essential of our actions, paying attention and directing our own breathing is subtle and gives us a simple — though not always easy — way of paying attention to the present moment.
2. drishti / vision. how we look at things matters. setting our eyes with a relaxed outward focus helps us tap into our natural non-judgmental awareness
3. grounding. by literally feeling the ground underneath your feet (hands, head, back, etc), you anchor your attention…instead of being in six places at once, you are right where you are.
4. centering. when we practice asana, we tune into alignment, which increases our senses of proprioception and balance — giving us greater self awareness.
5. embodiment. after we align a pose, we bring intentional action into play: mobilizing and strengthening the body purposefully. ultimately, it's a practice of optimism. doing the best you can with what you have, right now.
each tuesday, thursday, and sunday, our online FLOW classes will dive deep into these elements as they relate to some of the most common asanas and vinyasa practices.
tuesday 11.2 – tadasana/ mountain pose
thursday 11.4 – downward facing dog
sunday 11.7 – salutations
tuesday 11.9 – warrior 1 stances
thursday 11.11 – seated asanas
sunday 11.14 – backbends
tuesday 11.16 – warrior 2 stances
thursday 11.18 – arm balances
sunday 11.21 – standing balance
tuesday 11.23 – forward folds
thursday 11.25 – gratitude!
sunday 11.28 – twists + side bends
tuesday 11.30 – skillful transitions
join us from wherever you are with a drop-in pass or a membership…and get from mind full to mindful.