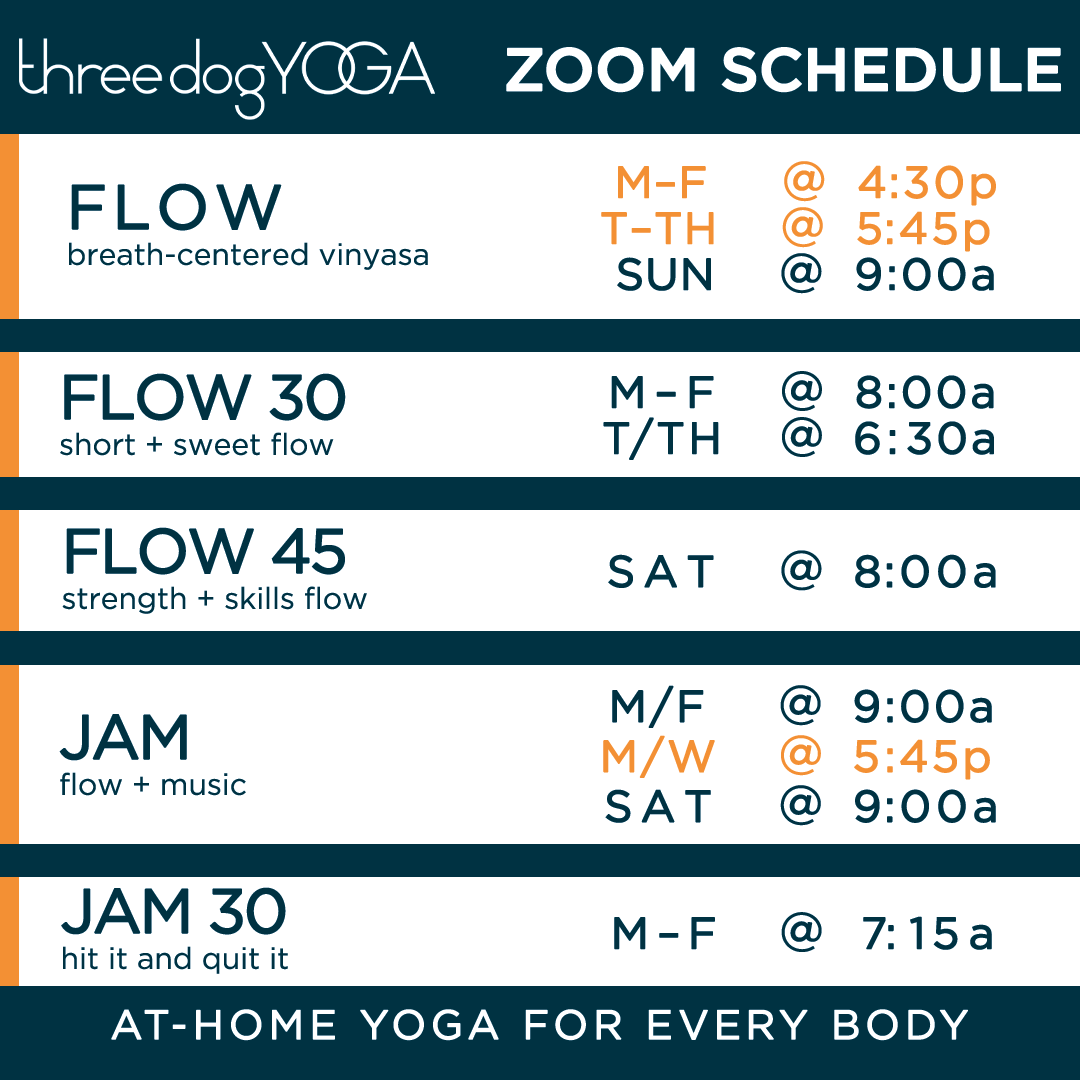 ONLINE CLASSES
welcome to 3dog@home!
everyone is welcome. every day. you can drop in, or join as a member.
already a threedog@home member? log in here.
all classes are 55 minutes, unless otherwise noted. we're located in Santa Rosa, CA, so all classes are listed in Pacific Time.
classes
FLOW is an all-levels vinyasa yoga class for every body.
FLOW 45 is a time-saving, technique-centered flow with a focus on strength + skill-building.
FLOW 30 is a short + sweet flow focused on connecting with your breath + developing flexibility.
JAM is a vigorous FLOW class with music.
JAM 30 is a half-hour of music + flow.
in each class, we move through the body's entire range of motion, while breathing deeply and focusing our awareness in the present moment. you'll develop flexibility and strength, while decreasing stress and tension.
all our classes invite you to go at your own pace, take care of your body, and enjoy your time on the mat.