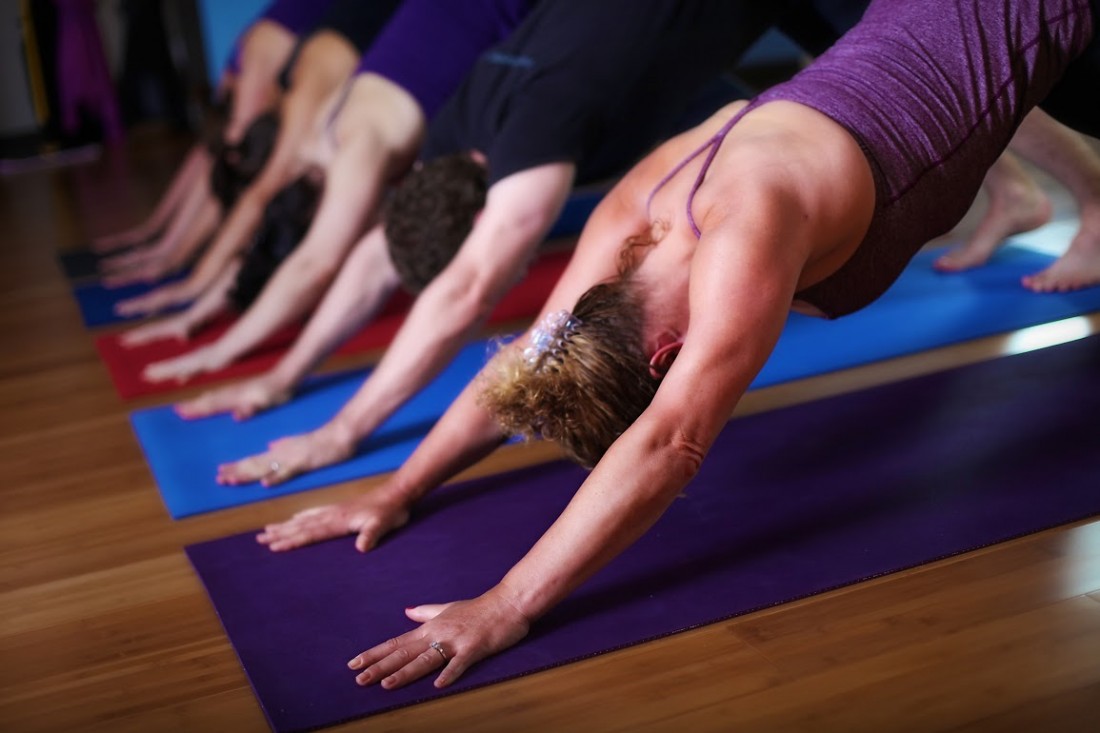 SILENT FLOW | sunday at 4:30
life gets pretty noisy sometimes. so…once a month, we get real quiet.
SILENT FLOW is an opportunity to get on your mat and tune into what your body, mind and heart are saying…and to develop the intuition and insights that come from silence.
we start together, OM together and then…you get to do your own thing, or follow our cue cards.  either way you go with your flow…stay in the poses you like. skip the poses you don't…or do those twice. it's up to you. and your breath. and that's the only sound in the room.
the lights go down and music comes on to tell you we're getting near the end (so no worries about being stuck in triangle when it's time to go).
we savasana together. then namaste. then we leave in silence. and smiling.
wondering what the sequence of poses looks like?
INTEGRATION SERIES
child's pose
downward-facing dog
ragdoll
mountain pose
AWAKENING SERIES
sun salutation a (8 poses/4 rounds)
sun salutation b (16 poses/3 rounds)
sun salutation b variation (12 poses)
VITALITY SERIES
flipped dog
side plank
crescent lunge
revolved crescent lunge
side angle warrior
twisting chair
gorilla forward fold
crow
EQUANIMITY SERIES
eagle
standing leg raise front
standing leg raise side
airplane/warrior 3
half moon
standing bow/dancer
tree
GROUNDING SERIES
triangle
straddle
pyramid
revolved triangle
IGNITING SERIES
locust
bow
camel
bridge
wheel
reclining butterfly
STABILIZING
scissor lifts
30/60 lifts
abdominal twists
boat
OPENING SERIES
pigeon
double pigeon
frog
RELEASING SERIES
one-legged seated forward fold (janu sirsasana)
seated forward fold (pachimottanasana)
inclined plank/tabletop
fish
REJUVENATION SERIES
hips on block or shoulderstand/plow/deaf man's pose
SURRENDER TO GRAVITY
reclining twists
happy baby/dead bug
savasana