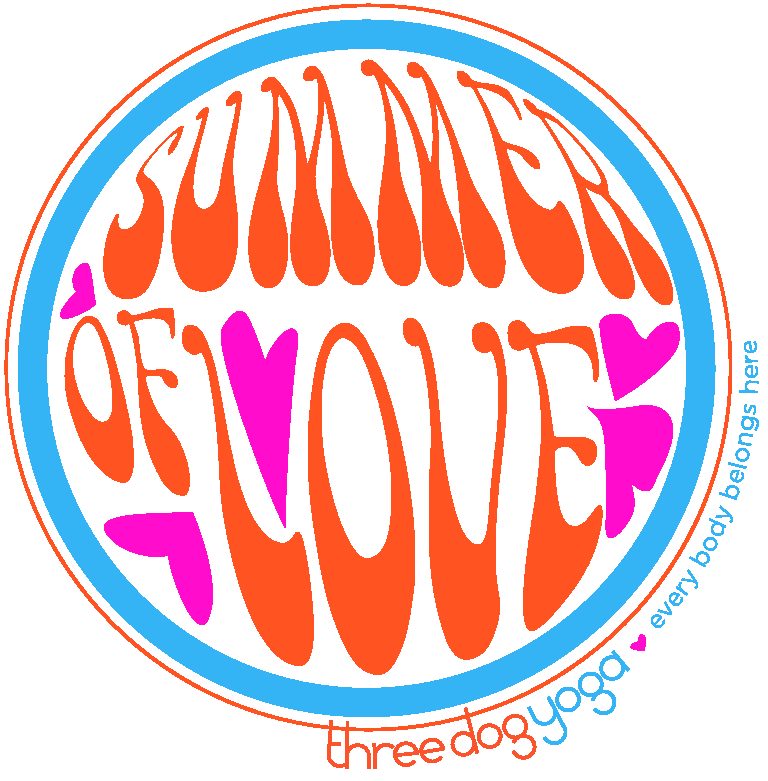 SUMMER OF LOVE 2020
the challenge – you make it to 12 classes (that's about 3 classes a week), we'll donate $3 to the NAACP Legal Defense fund to support the continued protest efforts across the country.
the theme – in the end, the love you take is equal to the love you make.
the goal – to set aside time each day to enjoy and appreciate the things we love…to strengthen our hearts and minds during these challenging times.
how yoga's going to help –  we're going to build our classes around what you LOVE…send us all your requests: what do you love about yoga…poses? special focus areas? music/bands/songs?
the tee shirt – 
of course there's a shirt. we're going retro with the front with a listing of
all the zoom-bombing pets
of Summer 2020 on the back. we'll have our usual tanks, tees…and a baseball tee. want to pre-order yours? just let us know. all proceeds will be added to our final donation.
the chalkboard – of course, we'll still keep score on the chalkboard. you sign in for class, we'll record it here. and we'll post photos here, on IG, and in our weekly member update.
in? sign up today!