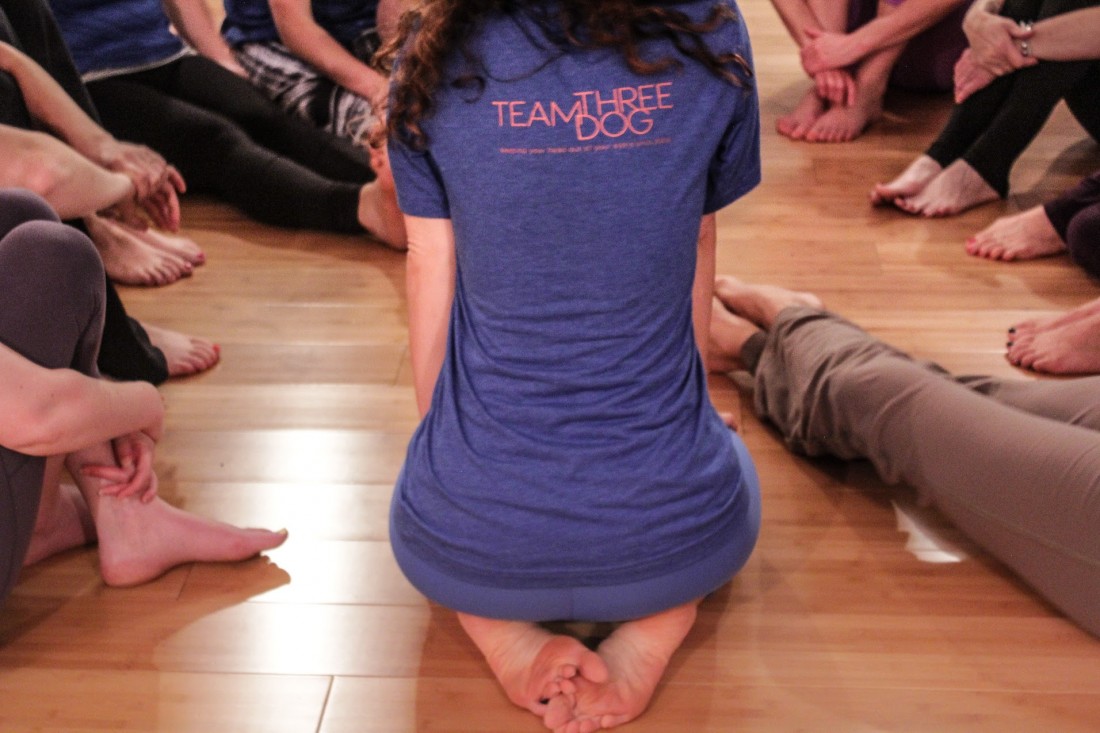 3DY teacher training
at three dog yoga, we teach power yoga for every body.
we value people over poses.
our practice isn't about getting your foot behind your head or even being able to touch your toes…it's about becoming more present, less stressed and more resilient in body and mind and spirit.
we created our teacher training program in 2012 with a vision: to share yoga with as many people as possible. our graduates teach in a variety of settings: studios, health clubs, schools, medical centers, corporate wellness programs, resorts, and private clientele.
we offer 200/+300/500-hour Yoga Alliance-approved teacher training programs. our mission is to develop caring, confident and creative teachers by offering immersion training programs, ongoing workshops and opportunities to develop practical teaching skills.
do you love yoga? are you ready to share it? if so, we're ready for you!
200 hour RYT: TEACH TO LEARN PROGRAM
FOUNDATIONS OF FLOW RETREAT
ANATOMY IN ACTION WORKSHOOP
THE POWER OF PLAY WORKSHOP
TEACH TO LEARN IMMERSION
PRACTICE TEACHING LAB
IN-STUDIO APPRENTICESHIP
500 hour RYT: PROFESSIONAL TEACHING PROGRAM

COMPLETION OF 200 HOUR TEACH TO LEARN REQUIREMENTS
ADVANCED SKILLS IMMERSION
15 ELECTIVE TRAINING SESSIONS
MENTORED TEACHING & ASSISTING
FINAL RESEARCH PROJECT & PRESENTATION
we are dedicated to creating great teachers with strong leadership skills and a passion for empowering others. are you up for that? send us an application today!