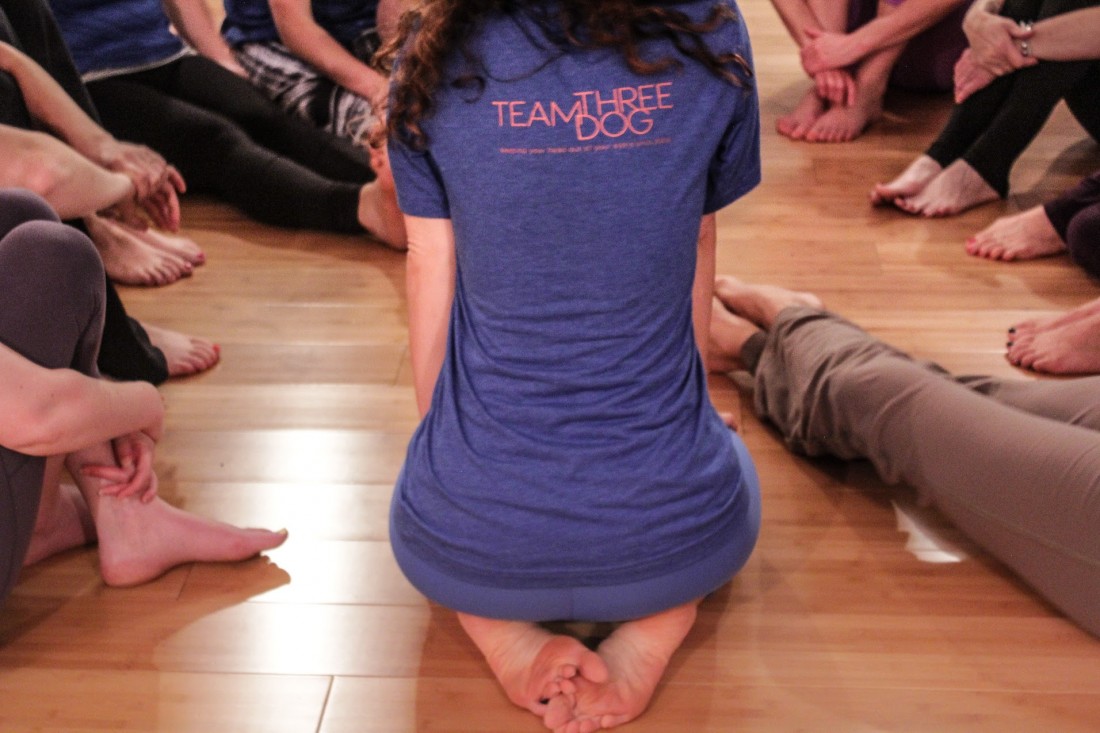 teacher training 2019/2020
been thinking about teacher training? we have, too!
we designed our training as a start-anytime, go-at-your-own-pace program, allowing you to choose your adventure.
TRAINING COURSES, IMMERSIONS, and WORKSHOPS
// Teaching 101 Retreat – february 17-21, 2020
an all-inclusive retreat where you will learn to teach an effective, adaptable vinyasa practice. each day will feature meditation, vinyasa, discussion, practice teaching, and quiet reflection time. with full-participation, you will leave with a certificate of completion of Level 1 teacher training.
// Alignment + Adaptation Immersion – october 12+13, 2019
a weekend workshop focused on understanding alignment, action, and anatomical principles in the most commonly practiced asanas, as well as demonstrative, verbal, and hands-on assists.
// Anatomy for Asana Course – august 18 – october 6, 2019 | online + in-studio
you'll learn about the most important aspects of anatomy for the yoga mat through online study, group discussion, and in-class practice. 
// Yogic Studies Course – begins october 20, 2019 | self-paced online
a survey of the history, language, and great texts of yoga with Seth Powell of Harvard University.
// 30-Hour Apprenticeship – self-paced, begins march 2020
gain experience through in-class observation, assisting, and co-teaching, as well as completion of your own community yoga project.
// Workshop + Lab Electives – offered monthly, in-studio
choose from a wide array of in-depth workshops covering asana technique, anatomy, philosophy, and teaching methodology.
// Immersion + Retreat Electives – offered bi-annually, on location
dive deeply into the exploration of anatomy, philosophy, and practice of yoga in gorgeous retreat locations near and far.
200-HOUR RYT CERTIFICATION
to receive a certificate of completion from the three dog yoga school teacher training program for submission to Yoga Alliance, candidates will:
// submit an application for the 200-hour RYT program.
// complete Teaching 101, Assisting 101, Yoga Anatomy Essentials, Yogic Studies, and Apprenticeship courses.
// complete 40 hours of elective studies: Asana Labs, Anatomy Labs, Teaching Labs, In-studio Immersions, and Sadhana Retreats.
// read and respond to three works from our suggested reading list below.
// teach a 60-minute class and receive peer feedback.
SUGGESTED READING LIST
to round out your training experience, you'll dive into the great modern and classical yoga texts.
// The Bhagavad Gita*
// The Yoga Sutras*
// The Hatha Yoga Pradipika*
// Yoga Anatomy*
// The Four Agreements*
// Light on Yoga
// Light on Life
// The Heart of Yoga
// Living Your Yoga
// Journey into Power
// Preventing Yoga Injury
// Anatomy Trains
// Be Here Now
// Be Love Now
// Buddha's Brain
// Yoga Body, Buddha Mind
// The Power of Now
// A New Earth
// Meditations from the Mat
// Meditations on Intention and Being
// One Simple Thing
*denotes required reading for 200-hour trainees.