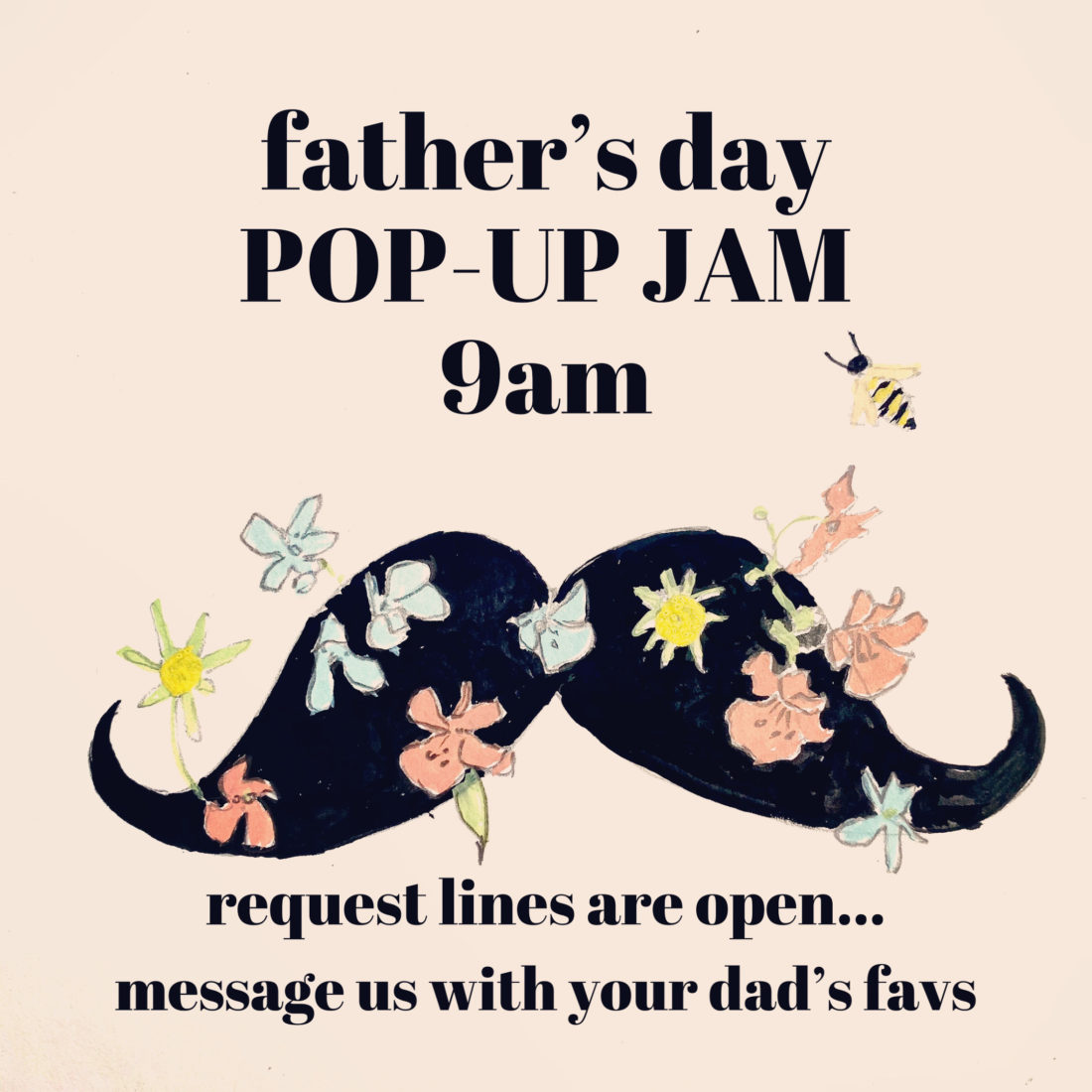 ZOOM SET LIST: DAD ROCK JAM
happy father's day! thanks for rockin' out with us online, y'all.
it was great to be "back" in the studio — and to play and all-request set list from dad's and kids of dads from around  the country.
here's how it rolled out…you can play along on our Spotify channel!
All Alonng the Watchtower – Jimi Hendrix
Running on Empty – Jackson Browne
Lonely Boy – The Black Keys
Magic Man – Heart
Copperhead Road – Steve Earle
Wasted Words – The Allman Brothers
Long Cool Woman in a Black Dress – The Hollies
Gimme Shelter – The Rolling Stones
Compared to What – Eddie Harris
Closer to the Heart – Rush
(Sitting on the) Dock of the Bay – Otis Redding
Simple Twist of Fate  – Bob Dylan / Rolling Thunder Bootleg
Ripple – The Grateful Dead (Live at the Warfield)
Easy – The Commodores